About us
ExploreMetro makes interactive maps for metro and subway systems in Asian cities.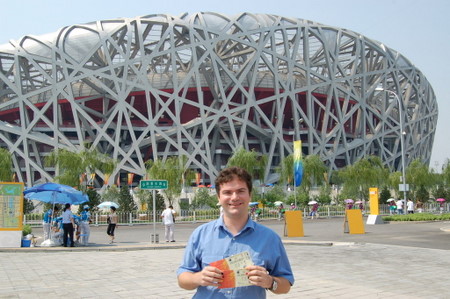 The story started in 2007 when University of Cambridge graduate, web developer and Shanghai resident Matt Mayer created an online metro map of Shanghai. Tired of maps which had outdated station names and timetable information, were only in one language, or took a long time to load, Matt developed the first ExploreMetro site, ExploreShanghai. The site featured loaded quickly, had English and Chinese versions, with Mandarin pronounciations of each station, always up-to-date timetables, and an intuitive routeplanner.
It quickly became the most popular metro map of Shanghai, in English and Chinese. New stations and lines were added as the Shanghai metro system expanded.
ExploreBeijing and ExploreGuangzhou were launched in 2008, and were joined in 2009 by ExploreHK for the Hong Kong MTR, ensuring the four largest metros in greater China are now covered by simple clear mapping.
In 2009, we launched our first iPhone app, giving you access to our maps on the go.
Today ExploreMetro serves accurate, interactive mapping to millions of users in seven of Asia's biggest cities.
Want to find out more? Contact us
Recent Press coverage